SERIOUS ABOUT SODA
Our award-winning sodas contain no artificial flavours or colourings. We also use pure cane sugar, not high fructose corn syrup, to give our sodas a delicious, natural sweetness.
What people are saying
★★★★★

"Hands down the best root beer I've ever experienced."

-Arden S

★★★★★

"By far one of the best root beers I've ever tasted!!! Yes, it warrants that many exclamation marks; it was that good."

- J Shoppe

★★★★★

"Best Cola I've ever had 😌"

- M Ayash

★★★★★

"The sodas are incredible. Ginger beer is so good, and the lemonade is awesome too."

- Andrew T

★★★★★

"They have a fantastic Ginger beer, but honestly you need to try them all and find your favorite."

- Ignatio O

★★★★★

"After months of experimenting, Annex has created one of the great beverages on planet earth. Their root beer is a revelation."

- Sam F

★★★★★

"Just tried your root beer. All I have to say is wow!"

- Joel R

★★★★★

"Annex makes the most subtly sweet and flavourful root beer."

- Aaron T

★★★★★

"Their root beer is the best I've ever tasted"

- Connor D

★★★★★

"BEST ROOT BEER I'VE EVER HAD!  Incredible"

- Murray S

★★★★★

"Saskatoon lemonade is delish!!!!"

- Jennifer Wing

★★★★★

"Best Root Beer in the world!"

- Don R
SMALL BATCHES, BIG FLAVOUR,
NO COMPROMISES
Collapsible content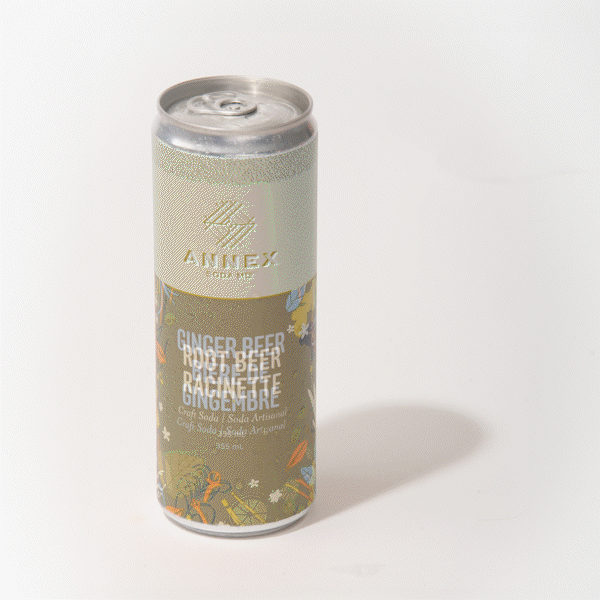 SMALL BATCH PRODUCTION

Each of our sodas are made in small batches to ensure that they are always fresh. We use whole ingredients where possible.
NO HIGH FRUCTOSE CORN SYRUP

We use natural cane sugar instead and they are slightly less sweet than traditional sodas.
GLUTEN-FRIENDLY

Our soda is made without the use of any gluten-based products however it is made in a facility that does contain gluten.
CAFFEINE-FREE

All our sodas do not contain caffeine!
VEGAN

No animals were harmed or used during the making of these sodas.
MADE IN CANADA

Each soda is made and packaged in Calgary, Alberta!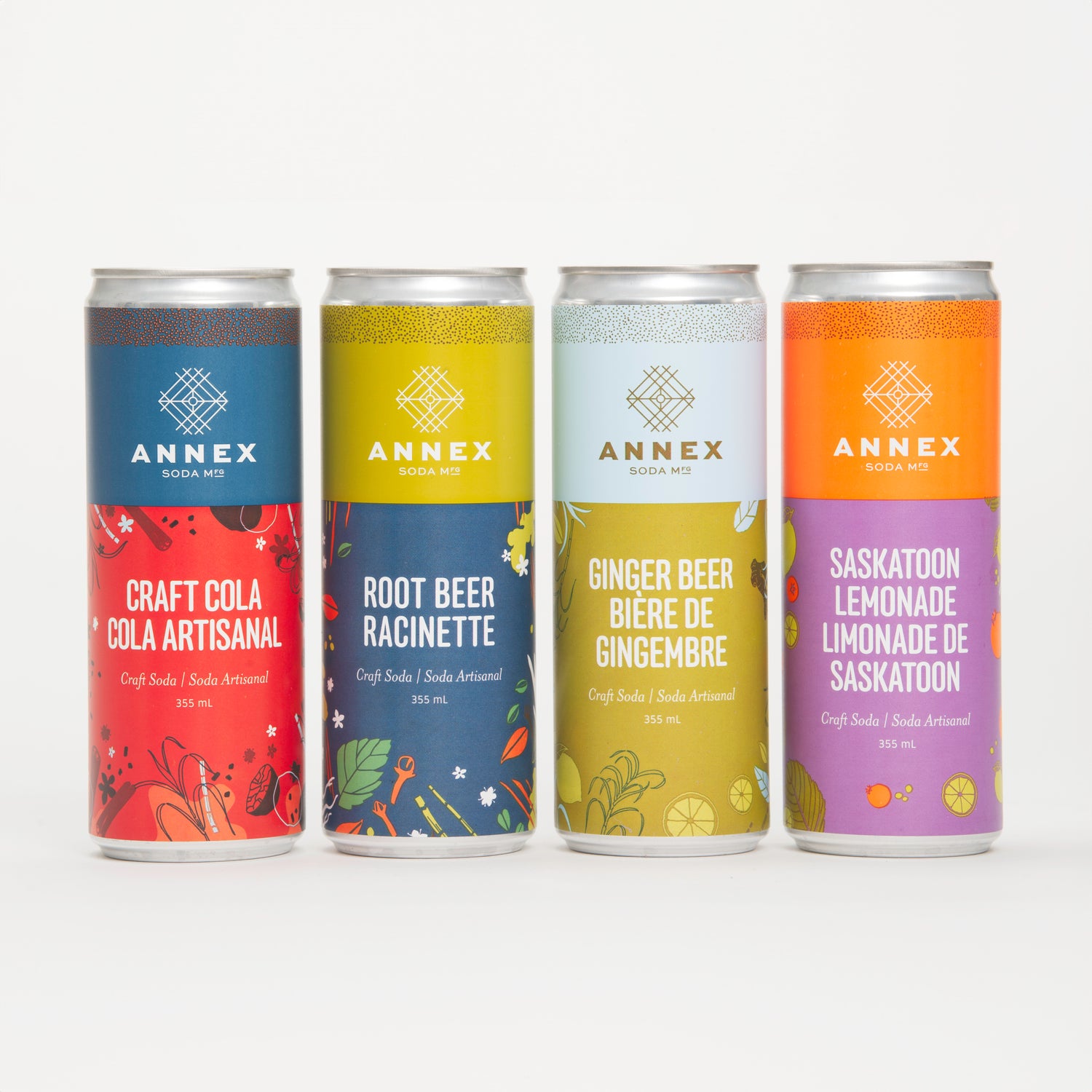 SUBSCRIBE & SAVE ON SHIPPING
Annex soda delivered to your door every month. Enjoy free shipping on recurring orders of 24 sodas.
SUBSCRIBE NOW